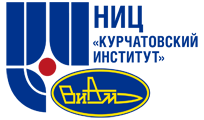 FEDERAL STATE UNITARY ENTERPRISE
ALL-RUSSIAN SCIENTIFIC RESEARCH
INSTITUTE OF AVIATION MATERIALS
OF THE NATIONAL RESEARCH CENTER «KURCHATOV INSTITUTE»
STATE RESEARCH CENTER OF THE RUSSIAN FEDERATION
About the event
FSUE "VIAM" SSC RF in association with Technological Platforms "Materials and Metallurgy Technologies" and "New polymer composite materials and technologies" stages 5th International Conference "Additive Technologies: the Present and the Future".
Conference will take place on March 22nd, 2019 in FSUE "VIAM" SSC RF located at Radio str., 17 (enter from Dobroslobodskaya str.), Moscow.
Conference opening – 10:00 a.m. Registration of participants – 9:00 a.m. till 10:00 a.m.
Leading scientists and specialists of FSUE "VIAM" will speak at the Conference as well as representatives of domestic and foreign entities of different branches of industry
Conference subject to discuss:
– Research of structure and qualities of the synthesized metal, polymer, ceramic and polymer materials;
– Implementation of the developments into aircraft engineering and rocket and space equipment;
– New approaches and components design concepts using the topological optimization, bionic and generative design and modelling of additive processes on micro, meso- and macro levels;
– Standardization and development of regulatory documents for additive technologies;
– Development and promotion of the new additive equipment and software.
We invite scientists, specialists, postgraduates and students to attend the Conference and make reports.
To participate in the Conference it is necessary to submit an online entry in section "Registration of Participants": for contributors – till February 20th, 2019, for audience members – till March 19th, 2019.
Following the results of V International Conference "Additive Technologies: the Present and the Future" the book of reports will be issued (electronic version).
Accommodation, travel and other costs – on participants' account.
Organizing Committee cannot guarantee abstracts application processing as well as inclusion into the Conference program if submitted later than the stated period or failed to meet the requirements.
Contact Info:
(499) 263-88-84 Lidiya V. Prokhorova
(495) 365-21-81 Svyatoslav V. Nerush
E-mail: polimer@viam.ru