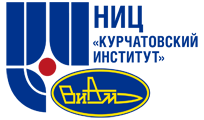 FEDERAL STATE UNITARY ENTERPRISE
ALL-RUSSIAN SCIENTIFIC RESEARCH
INSTITUTE OF AVIATION MATERIALS
OF THE NATIONAL RESEARCH CENTER «KURCHATOV INSTITUTE»
STATE RESEARCH CENTER OF THE RUSSIAN FEDERATION
About the event
FSUE "VIAM" SRC RF will host the International conference "Additive technologies: present-day and the future".
The conference will take place on May 27, 2015.
Please be informed that because of the huge interest in the event, the venue of the Conference will be transferred to the territory №1 of VIAM situated on 17 Radio St., Moscow
Opening of the Conference: 10:00
Registration of participants: 9:00 - 10:00
The leading scientists and specialists of VIAM, enterprises and scientific-research institutions of aviation, space and other branches specializing on additive technologies will report at the Conference.
The following topics will be presented at the Conference:
- Selective laser sintering (SLS) of metallic, polymer and ceramic powders;
- Adaptive laser gaseous powder melting;
- Stereolithography.
Scientists, specialists, students and postgraduate students are invited to attend the Conference and to make their reports.
To participate in the Conference it is necessary to complete the online registration form in the section "Participants registration" until April 24, 2015.
Proceedings of the International conference «The additive technologies: present-day and the future» will be published in electronic form.
Accommodation, transportation and other charges – at the expense of participants.
The organizing committee DOES NOT GUARANTEE that the requests submitted after the specified term or which preparation does not correspond to the requirements will be processed and included in the program of the Conference.
Contact information:
Phone: +7(499)263-8839, +7(499)263-8520, +7(499)263-8937
e-mail: foreign@viam.ru